Our Values Activation initiative
Since 2019, we have been on a journey to develop behaviours that relate to our company values. An activation phase has now begun to inspire our people as we strive to establish a strong culture that leads to high performance globally.
The importance of our values
As a decentralized organisation, Beckers' values are essential in providing a common identity and branding in all our markets.
"However, values in an organisation only really take root if people act according to them," says Judith Jungmann, CHRO.
Sureash Kumar, HR Director, Asia & Middle East agrees, "to fulfil our aspiration to become a high-performance organisation, we needed to operationalise how our values translate into our behaviour."
Translating values into behaviour
Three participatory focused group workshops with employees from across all different functions and hierarchical levels were held at selected sites in France, North America and the Asia & Middle East region to define behaviours that relate to our company values. The behaviours were further validated by the Global Support Committee in 2020.
"Most companies have corporate values, but how we have associated behaviours to our values really differentiates us," says Sureash. "We are now working to promote these behaviours to inspire positive change throughout our organisation."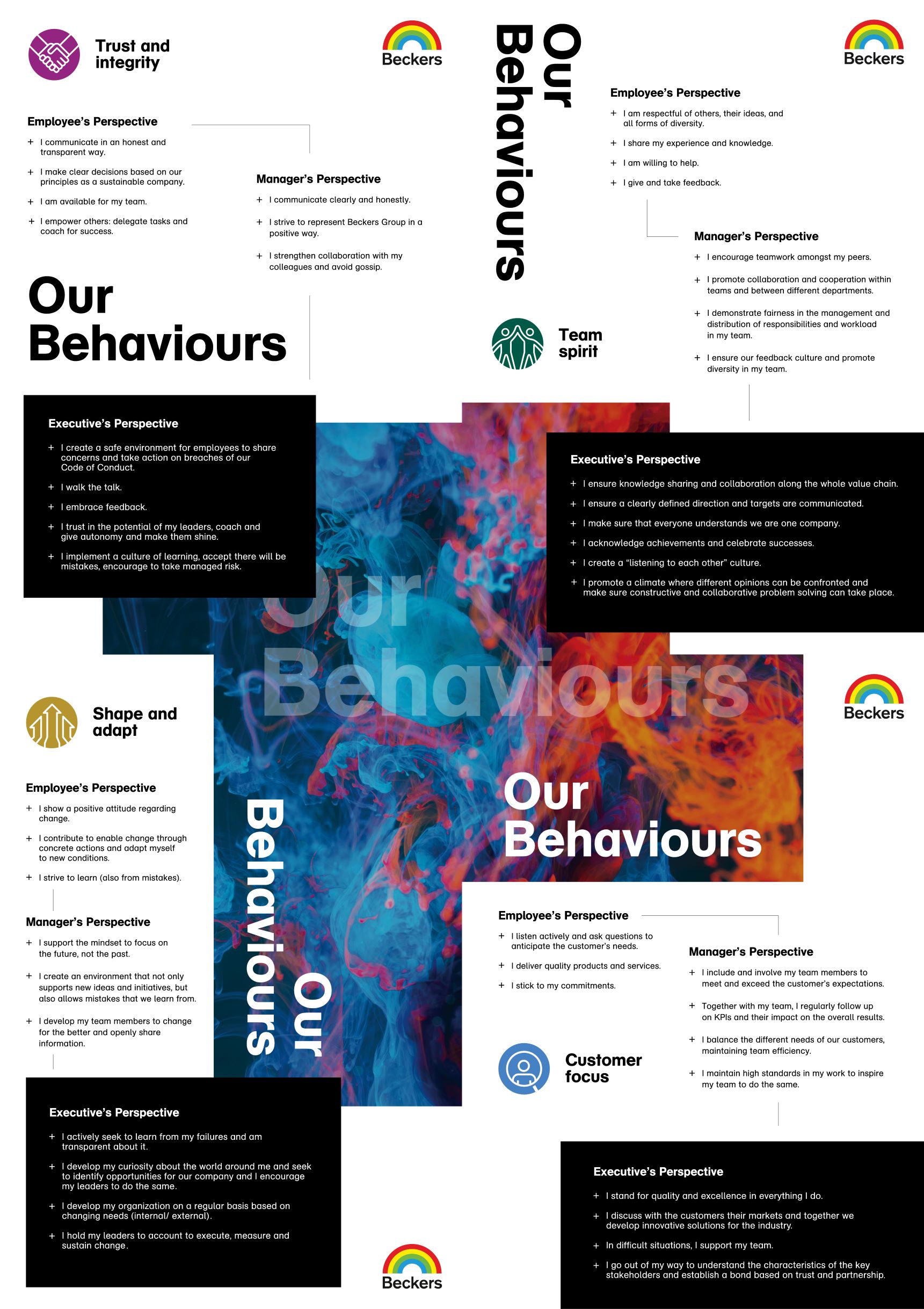 Supporting our 2030 Sustainability Strategy
The values activation journey was developed in accordance with our 2030 Sustainability Strategy, with the values and behaviours providing key leverage to ensure our three pillars – people, products and operations with impact – are achieved.
"The values and behaviours will support the initiatives and goals of the 'People Pillar' strategy in particular," says Sureash. "This will be done by promoting diversity in recruitment and driving employee engagement, communication and collaboration, while fostering employee well-being."
Behaviour activation across the business
We are set to begin a unique Values Activation journey in 2021 to promote and integrate the values and behaviours throughout our business. This involves communicating our values and their associated behaviours through storytelling, posters, digital communications and with GSC senior leadership team as Values Ambassadors.
We are also running Values Activation Workshops that enable employees to immerse themselves in a fun way how the values and behaviours could be used to improve collaboration and team synergies. This workshop will be shared with sites and countries through a train-the-trainer session later.
"It's really about walking the talk on our values every day," says Judith. "This is not just a one-off activation campaign – it's a continuous process to inspire our teams to reinforce these behaviours on a daily basis. Only then will we ensure that we act in-line with our values and embed them into our culture."
Taking Becker's culture to the next level
"Our values promote a strong Beckers culture that is not only essential for attracting and retaining talent, but also for ensuring that we all contribute to running our company in the right way." Explains Judith. "The values and behaviours are already a key element in our recruitment process and employee Check-In Conversations to ensure our people are in sync with how we act. They are also part of individual improvement plans to help us further develop how aligned we are across the organisation."
Our colleagues also have a lot to gain from the values activation journey, which will additionally improve Beckers' as a company, including from a sustainability perspective.