Beckers Leadership Journey with great momentum
Our conviction is that great leadership is developed over time and not a result of a one-time training. To reflect this, we organized the Beckers Leadership Journey, offering practical learning modules with relevant content to all Beckers colleagues.
The leadership topics of the interactive sessions are based on feedback we received for example through our engagement surveys and development conversations. Almost 20 % of our colleagues already embraced the opportunity and joined the journey so far – a fantastic result! Packed with insightful content, the sessions are organized into short modules combining background information and exchange with peers.
The emphasis is on practical content that is easy to implement, in order to create fast success in one's work life immediately after.
Learning modules covering topics ranging from Conflict Management to Coaching Skills and Team Efficiency are typically 90 minutes in length. All sessions are delivered in English, with some modules available offline in local languages.
Next Level Access
To facilitate wider access and help foster a culture of continuous learning, we have a dedicated portal in our intranet with relevant material for everyone who wants to deepen their understanding on the topics. Colleagues can watch videos, check upcoming events and access resources that touch on other related leadership topics, with fresh content being added regularly. This is a response to the many colleagues who expressed a desire to go deeper into learning topics independently.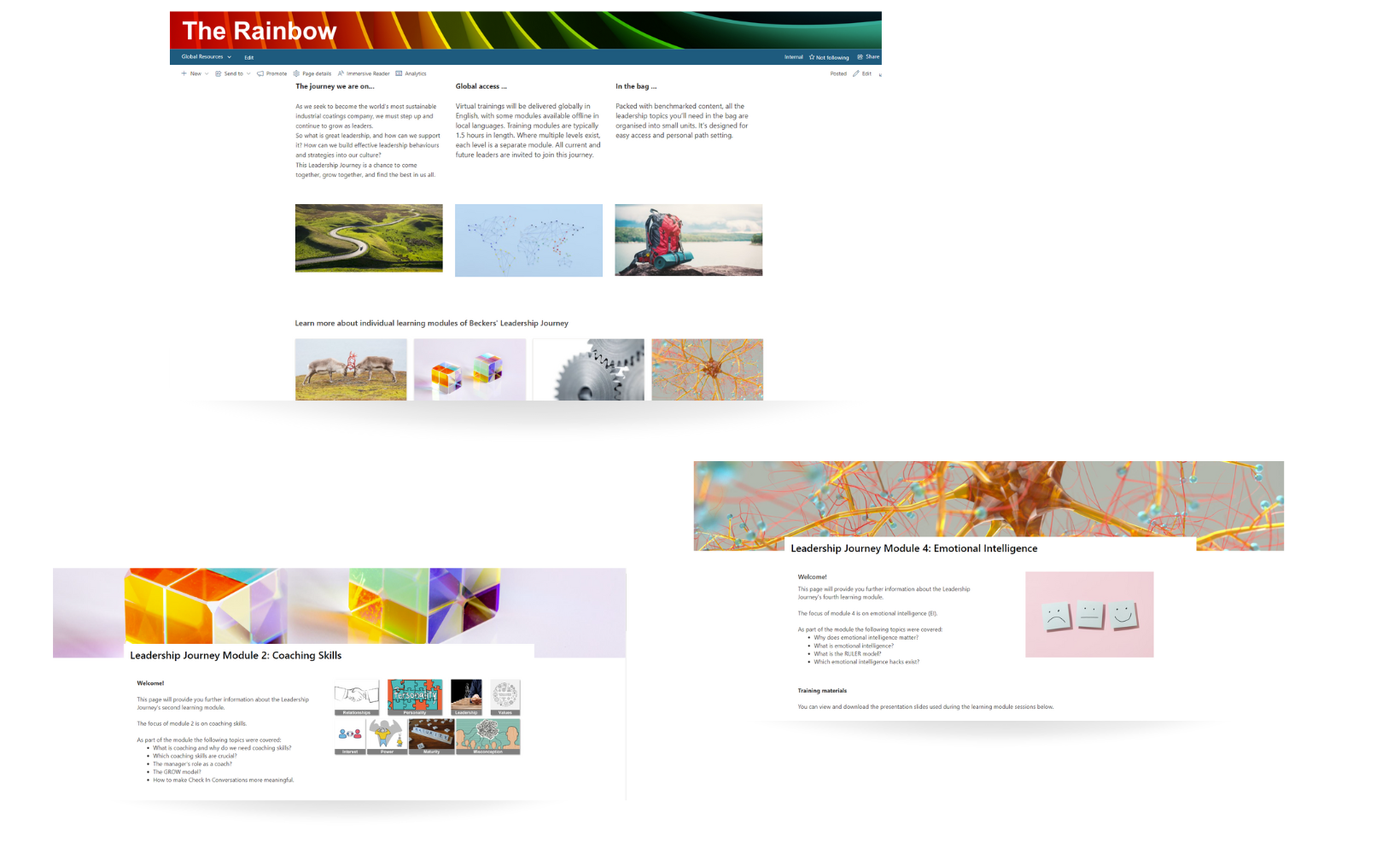 "The decision to develop this resource for all Beckers colleagues, and not to limit access to a closed group of individuals, is key. We want to communicate that everyone can be a leader, that leadership qualities are valuable at all stages and across all levels of Beckers, and that we are investing in our people today to become the inspiring and effective leaders of tomorrow."

Judith Jungmann, CHRO
The next topic we chose is Resilience, as we believe this trait is needed right now to navigate all challenges we are facing right now!