An interview with our Sustainability Controller – Terri Pi
Terri joined Beckers in July 2021 as our first Global Sustainability Controller – a position that was created to establish a robust and reliable reporting and controlling process related to all aspects of sustainability.
The new role furthers our aspiration to ensure that non-financial management and targets will increasingly determine our corporate strategies and success.
We speak with Terri about her role, how it drives sustainability at Beckers, some of the challenges she is working with and her ambitions for the future.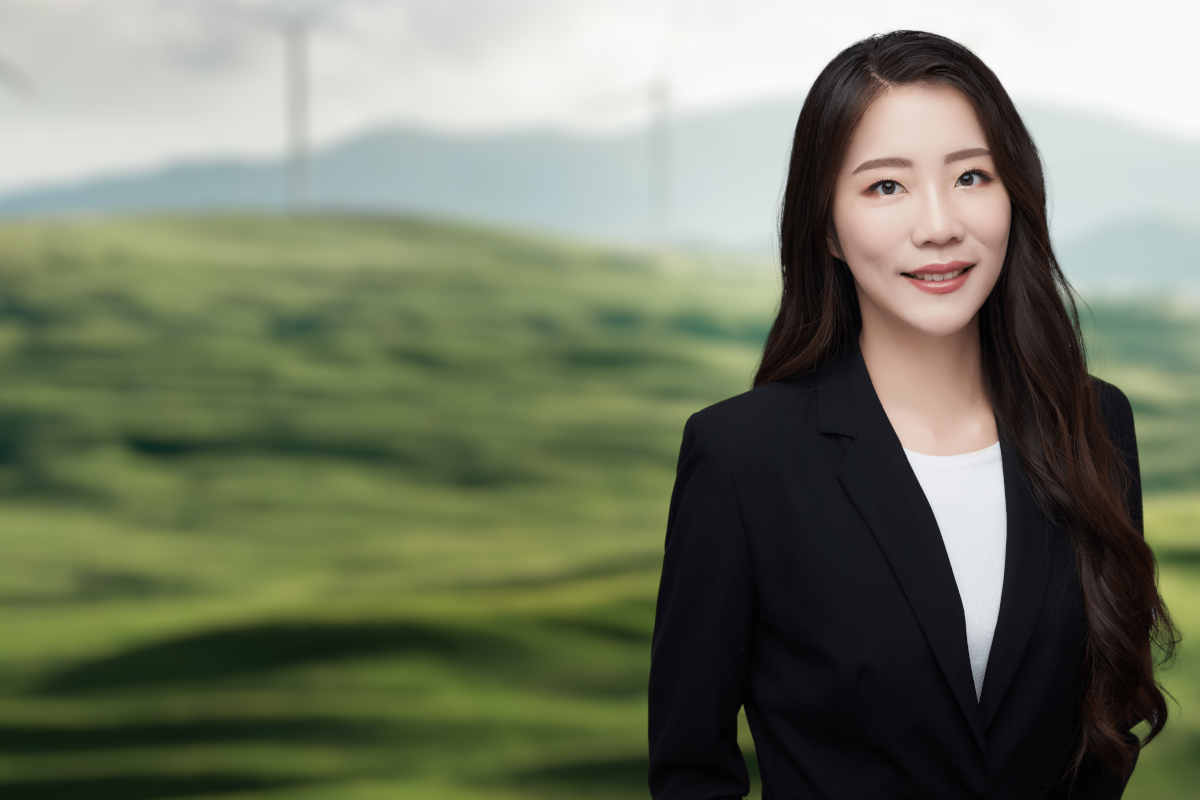 Hi Terri! Tell us about your role and what it involves.
My role involves focusing on the collection, analysis, and reporting of sustainability data for both internal and external stakeholders.
At Beckers, we have a network of people at our sites around the world who locally collect sustainability data. This data is assessed and goes through an approval process before we consolidate it into our global reporting. We created a Sustainability Dashboard last year that gives us a good overview of our sustainability performance and we submit quarterly sustainability data reports to our management team and our owner, Lindéngruppen.
How

is

what you do helping to drive

sustainability

at

Beckers?
Sustainability is getting increasingly important for businesses in general as people become more aware of business value going beyond only financial profit. With accurate and transparent sustainability data we're able to tell our internal and external stakeholders our True Value Creation story.
We have high sustainability ambitions at Beckers, and our management team need reliable sustainability data to base their decisions on. For example, the sustainability data we collect in our Sustainability Dashboard provides important common indicators from our decentralised local organisations that can be used to guide the management of our company. They can also help us identify risk, promote transparency and identify opportunities for greater value creation.
What are your key challenges going forward
in your role
?
Against the backdrop of changing regulatory and societal expectations, we are receiving more and more requests for sustainability information from different stakeholders. The diverse subject matter requires a lot of resources and the expertise of different areas. The wide range of data types also means that an evaluation of the overall sustainability performance and a comparative analysis of the different dataset can be challenging.
We have other challenges related to the actual gathering of sustainability data. But we are working to improve our data collection by ensuring our people have the right knowledge and tools.
What would you like to achieve in the coming years?
My background is in finance and sustainability reporting is relatively new compared with financial reporting. I think we can learn a lot from financial reporting – and ultimately bring our sustainability reporting up to the same high standards as our financial reporting. This will involve gradually introducing more robust reporting processes and internal controls to ensure more reliable and consistent data. I think we will eventually introduce third-party assurance for our Sustainability Report to ensure our sustainability data is audited to the same standards as our financial data.
I also want to help Beckers to craft a sustainable business strategy based on sustainability data to help manage our sustainability performance and True Value Creation. The collection, analysis and reporting of sustainability data is the backbone for this work.
About Terri Pi
Terri is a finance professional with an interest in sustainability. She started off her career as an auditor in KPMG Taiwan, where she was in charge of clients in the financial services industry. She joined Beckers after working more than seven years in finance and controlling in Asia and Europe. She also has experience of working with NGOs and research institutes on social and environmental sustainability projects. Terri holds an MSc degree in Finance from Lancaster University and a BSc degree in Agricultural Economics from National Taiwan University.