2022 Beckers Sustainability Award People with Impact: Creating a gender-balanced organization
Congratulations to Beckers Sweden, winners of the Beckers Sustainability Award 2022: People with Impact. Every year, we are impressed by the standard of nominations, and this year's award shows what's possible with the right mix of progressive policies and people power.
The award went to Beckers Sweden for leading the way towards a gender-balanced organization and being a role model for all Beckers sites. Their steady and proactive approach over years to address gender inequalities and push for solutions to involve all genders throughout the organization has paid out and convinced the Beckers Sustainability Council that votes on the award winners. Women and men are now equally represented in the leadership team from Production Management to the Swedish site management team. The award is directly linked to the 2030 Sustainability goals of being an inclusive and gender-balanced organization.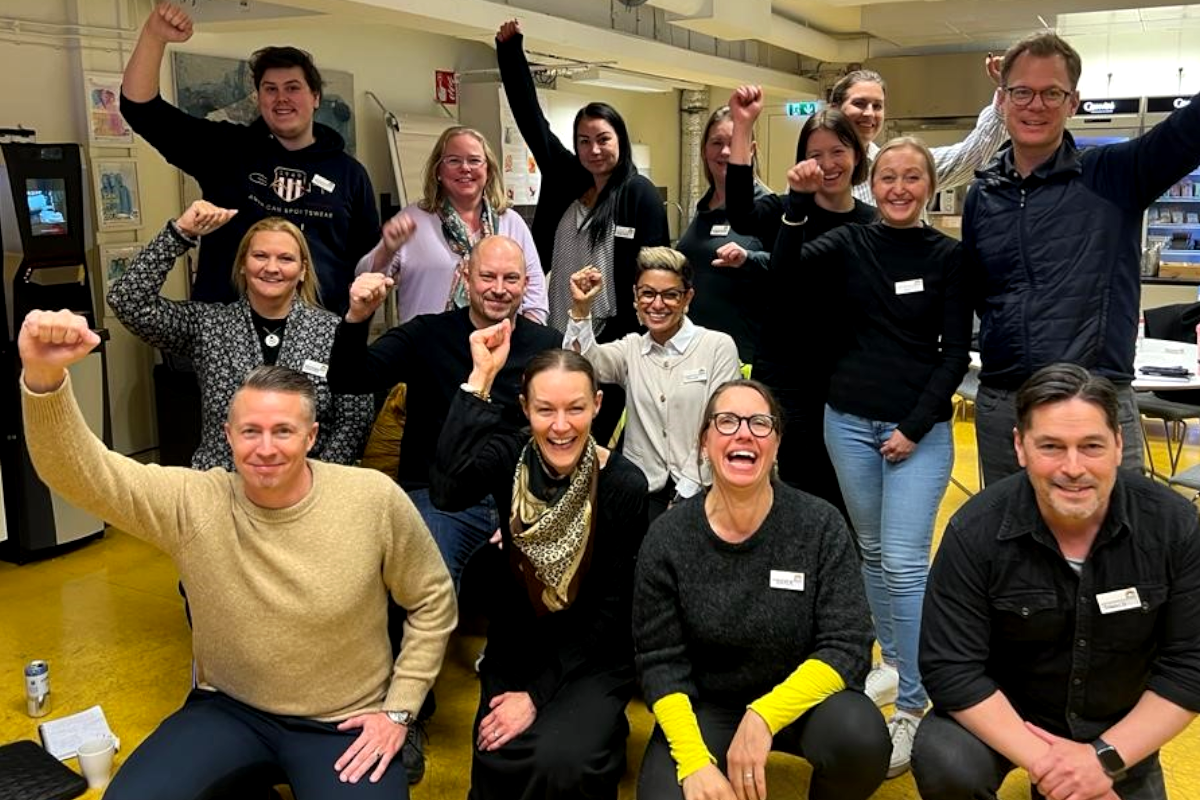 Åsa Hörnqvist, Andreas Wikström, Linus Moberg, Anna Hildeland, Åsa Mattson, Daniel Howard, Evelina Erström, Jonathan Ottosson, Lina Åkerblom, Caroline Ström Peterson, Donald Welander, Emma Larsson, Mattias Wallster, Miranda Johansson, Mikael Johansson, Monika Furulid and Charlotta Masssop
To achieve this, they used different levers such as specifically working with partners who foster diversity and role models to come to this result. Since October 2022, Beckers Sweden has its new organization. Starting with Managing Director Åsa Hörnqvist, they are now 56% female managers overall, with the ratio rising to 60% female mangers in the Operations management team and 67% female managers in Production management.
Improved awareness of managers and Human Resources (HR) teams when promoting and recruiting employees into leading positions combined with strict guidance when recruiting externally was critical in helping to achieve to this result. Furthermore, internal female candidates are also being actively recruited and promoted.
Beckers' donation on behalf of this team will go to Locker Room Talk, a Swedish non-profit organization that seeks to engage boys through sport and make the locker room a more positive environment where people of all genders can feel good, enjoy sports and become the best version of themselves. . https://lockerroomtalk.se/vilka-vi-aer
"Diversity starts from the top. A Management Team that truly believes in the diversity, equity and inclusion, a recruitment process and promotions that focus on an increased gender balance as well as facts, figures and knowledge about diversity to counter fears and resistance show the clear advantages of a diverse organization." Asa Hörnquist, Managing Director, Beckers Sweden
About the Beckers Sustainability Awards
Every year, Beckers awards sustainable behavior with its Beckers Sustainability Award. The categories are aligned with our 2030 Sustainability Strategy, with awards going to projects that feature people, products and operations that are making an impact. The Beckers Sustainability Council decides on a shortlist and judges them according to their effectiveness in advancing the goals of our 2030 Sustainability Strategy. It also takes into account their impact on our business, their level of innovation, their passion and commitment, and the transferability of the projects and ideas.
We would like to praise the engagement and creativity of all the employees who took part. Overall, we had 72 nominations from many Beckers sites in 2022 – the highest number of participants ever.