Get a personnal demonstration of Beckry®Vista
With Beckry®Vista, you can choose the industrial paint system for your project and switch the lighting and perspective, try out different shades and finishes, and compare outcomes instantly.
Beckry®Vista uses a mix of environmental and product data to create a digital rendering that matches physical reality in a way that has never previously been achieved in the paint industry.
The calculations are not generic but based on the actual shades, textures and properties of the materials you are looking at.
Try out Beckry®Vista for yourself: https://beckryvista.beckers-group.com/
Interested in a free demo?
Contact our team: [email protected]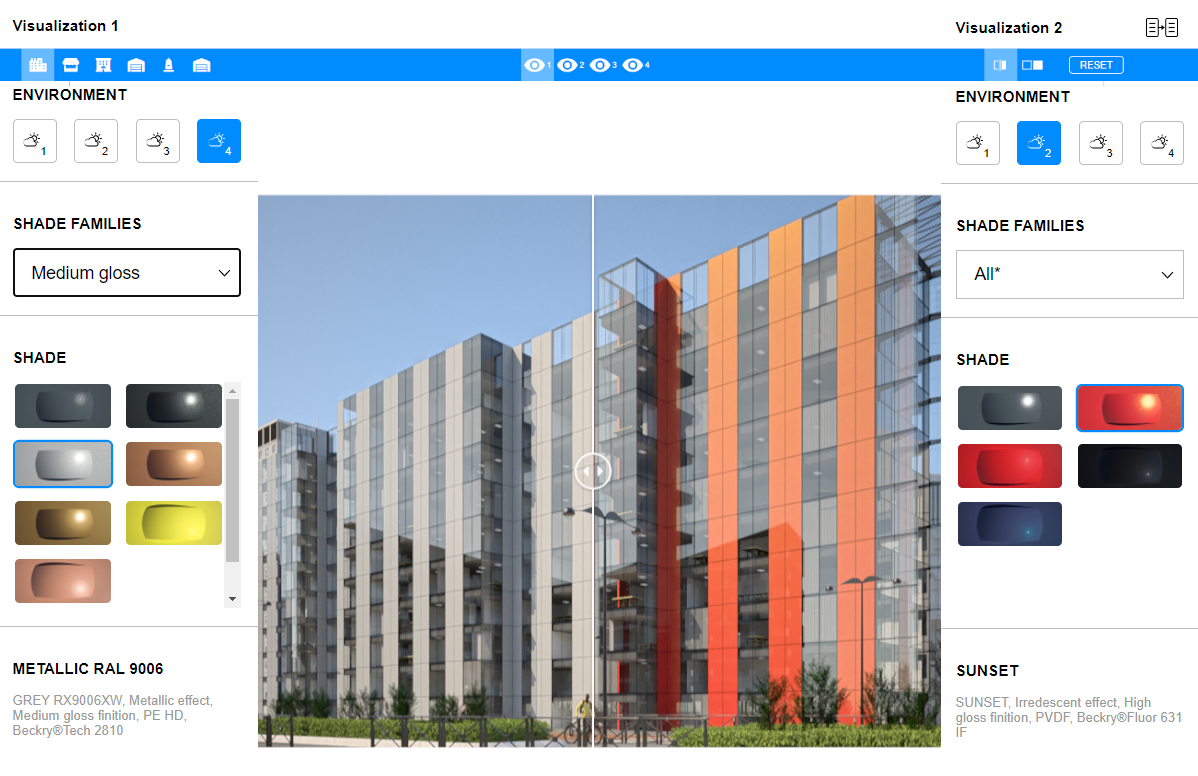 Beckry®Vista slider feature