01 February 2023
All news
Sustainable ultraviolet and electron-beam technology in coil coatings pioneered together with customers
Beckers, the global market leader in coil coatings, has developed the first commercial paint formulations for dual ultraviolet and electron-beam curing in the coil coating market. The game-changing technologies, which build on Beckers' 18 years of pioneering work, can significantly reduce VOC and CO2 emissions, and enhance efficiency in the industry by providing up to twice the surface coverage per kilogram of paint.
The European Coil Coating Association (ECCA) considers ultraviolet (UV) and electron-beam (EB) curing technology to be the most significant gamechanger in terms of decarbonization of the coil coating industry.

Until now, the only available industrial application of radiation curing in coil coating has been electron beam irradiation (EB) used for packaging material. Long-term collaboration between Beckers and one of its customers has led to the first ever full-scale application of advanced dual UV/EB curing technology in coil coating for the building industry. Building accounts for 72% percent of the global coil coatings market (source: ECCA, November 2022).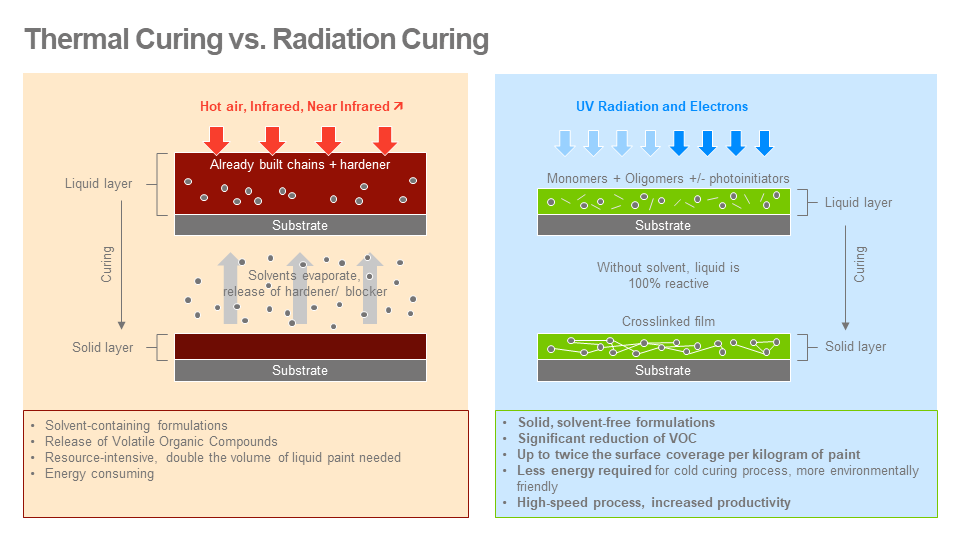 Driving sustainability innovation in the coil coating industry
Beckers has been involved in adapting the use of UV/EB curing technology in the coil coating industry and developing the necessary paint formulations since 2005. Today, the company is actively developing UV/EB solutions with coil coating customers around the world – with some now in the process of gearing up to go to market.

Beckers has a UV/EB coil coating development lab at its largest site in Montbrison, France. The team has demonstrated that UV/EB curing has significant potential to reduce the CO2 footprint of coil coating, due to the fact that it requires much less paint and energy in the curing process.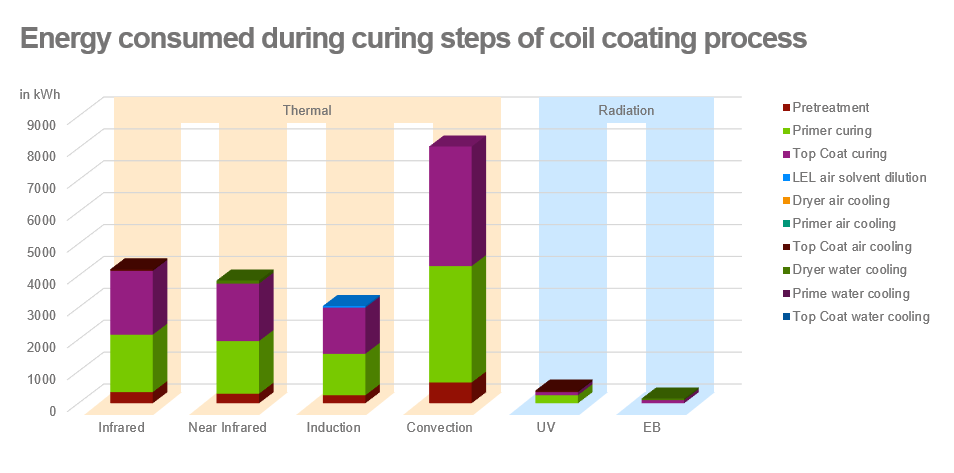 "UV/EB curing allows us to use up to 100 percent solid solvent-free formulations that are more efficient and provide up to twice the surface coverage per kilogram of paint," says Gavin Bown, CTO at Beckers. Solid solvent-free UV/EB paint formulations are more sustainable as around half the volume of paint is needed and they significantly reduce Volatile Organic Compounds (VOCs).
Drawing on the flexibility of UV/EB curing with early adaptors
Beckers is currently working with customers that are fully replacing their conventional coil coating lines with UV/EB curing or retrofitting existing lines. Others are adding additional coating steps or partially switching to UV/EB on their existing lines.
"UV/EB curing can be easily adapted to the customer's existing lines and their particular requirements as it requires a much smaller equipment footprint compared with conventional curing," says Bown. "In this way, the technology can simplify coating lines and even has the potential to develop new products, such as more durable products with an additional protective layer."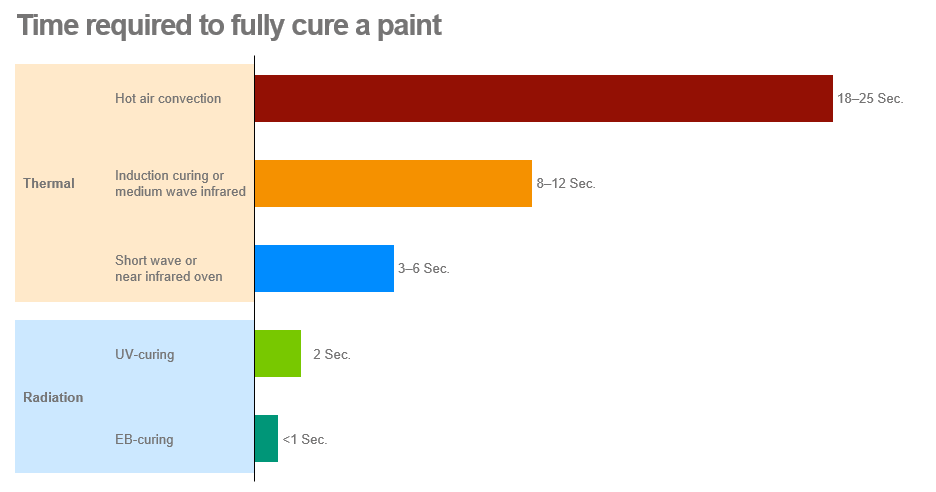 New Sustainable Innovation Centre to develop next generation UV/EB solutions
"Our team in Montbrison has done a fantastic job in creating a knowledge hub to support our customers to develop their UV/EB lines, but we now need additional capabilities to unlock the full potential of these solutions in the coil coating industry," says Fouissac.

Beckers is currently constructing a new two-story purpose-built Sustainable Innovation Centre in Liverpool (UK), which will have a significant focus on developing the next generation of UV/EB solutions. The new building next door to an existing Beckers facility in Liverpool should be complete at the end of the year.

"UV/EB curing has the potential to fully replace conventional coil coating with a much more sustainable process technology – to fundamentally disrupt and radically change the coil coating industry for the better," says Bown. "Our new innovation lab in Liverpool will help us to develop the next generation of UV/EB solutions for our customers around the world."