22 September 2022
All news
Accelerating Diversity, Equity and Inclusion through Allyship
We're taking our work with diversity, equity and inclusion to the next level by developing local action plans through workshops and by introducing the concept of allyship.
Promoting diversity is essential for achieving our people goals and is a long-term effort rather than a quick fix. We are aware that diversity alone will not make the difference, and only by broadening our approach can we strive for equity and inclusion – to help us on our journey to become a truly people-centric organisation.
In April, we held a brainstorming workshop in Lyon for our people involved in our diversity, equity and inclusion work and other colleagues who feel passionate about the topics. A pilot of our local diversity, equity and inclusion workshop then took place in Caleppio, Italy, in July with the Italian management team. To drive action, we also introduced the concept of allyship to support the mindset of individuals taking responsibility to make a difference every day.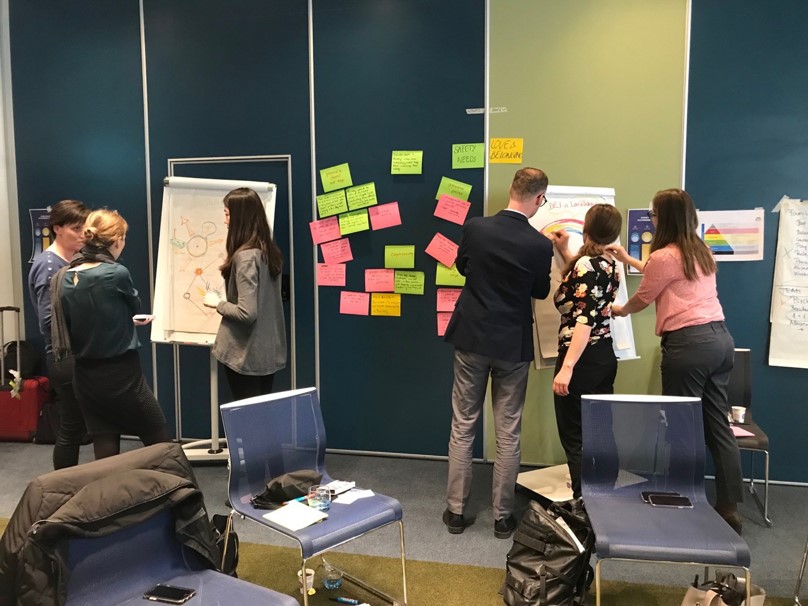 A cross-disciplinary group of Beckers people came together in Lyon for an illuminating and inspiring workshop on topics of Diversity, Equity, and Inclusion (DEI)
Bringing about action with a focus on allyship
The pilot workshop in Italy kicked off the next phase of our work with diversity, equity and inclusion. The workshop will be rolled out in all countries from the end of September.
"I see the concept of allyship as an important catalyst to further drive diversity, equity and inclusion and a truly inclusive culture throughout Beckers," says Judith Jungmann, Chief Human Resources Officer. "By initially focusing on managers in all our countries, we hope to initiate an allyship mindset that drives our teams around the world."
Local workshops around the world
Our Global HR team will facilitate a series of local workshops together with our local HR teams. The workshops will have a local focus by drawing on country-level diversity and equality data and local responses from our Engagement Survey to help identify relevant local topics.
"This first round of workshops is intended to help our managers to better understand their local situation and to help them create action plans for their country," says Jungmann. "Our aspiration is to create a network where our people can support and learn from each other."
Why are we using the concept of allyship?
We believe that the idea behind allyship – that the majority needs to better understand their own privileges to understand how to create an inclusive environment for others that don't have those privileges – can help to make a real difference in diversity, equity and inclusion.
We ultimately want to achieve a culture where everybody can be seen and perform at their best.
"We want to inspire people and create allies throughout Beckers by promoting an allyship mindset across our organisation," explains Jungmann. "Together, I think we can have a significant positive impact on diversity, equity and inclusion – both within Beckers and in wider society."
We are also planning to launch an allyship model and concrete daily behaviour within our leadership journey that will be open to everyone. Accelerating our diversity, equity and inclusion work with action plans and allyship is crucial for achieving our ambitious 2030 goals.