22 November 2021
All news
Beckers inaugurates its first solar power facility in Europe
In November, the Tarnów facility in Poland began producing renewable electricity with its own solar photovoltaic energy system that is expected to pave the way for similar systems around Beckers.
Solar pilot lights the way
We are currently developing several projects around the world to achieve our objective to secure 70 percent of our electricity from renewable sources by 2030. The 112-panel 50 kWp system in Tarnow, which will annually generate around 58 MWh, is our first solar photovoltaic system in Europe.
"In our 2030 sustainability strategy for Tarnów, we have phased the installation of solar panels in several stages," Piotr Smiatek, Operations Director, Beckers Poland. "This is our first phase that will allow us to evaluate the system's performance as we consider expanding this system and installing new systems at other Beckers facilities in the coming years."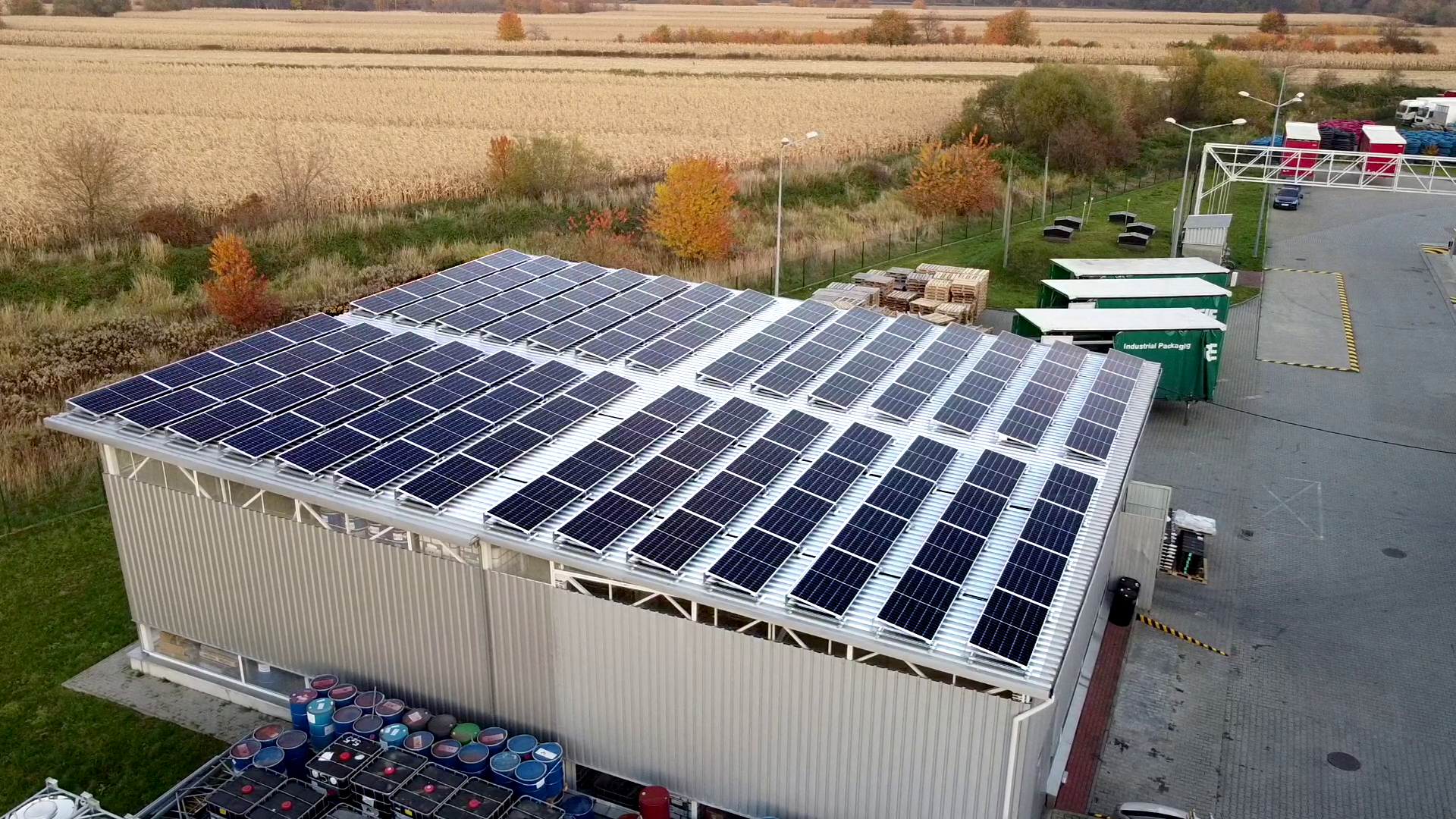 A small but significant step on our sustainability journey
Beckers Tarnów already uses 100 percent renewable electricity that it sources from an electricity provider. By either sourcing our own renewable electricity or producing our own clean energy on site, we can significantly reduce the carbon footprint of our operations.
"The estimated solar power generation from our solar system will amount to around 58 MWh/year, which initially covers about 3 percent of the Tarnów facility's annual electricity energy consumption," explains Piotr. "But on the other hand, it is equivalent to powering all the lighting of the Tarnów production hall and the warehouse, so it is definitively a positive step forward in our sustainability journey."
Both environmental and financial sense
Over the 25-year lifespan of the system, it will avoid the generation of 1,450 tonnes of carbon dioxide, which is equivalent to the emissions from 315 cars over one year. Besides producing carbon-free electricity and avoiding the generation of greenhouse gases, the system also makes good financial sense. The investment is expected to have a payback period of approximately eight years and will continue to generate free renewable energy for around 17 years after the investment has paid for itself.