The coating world has never been more exciting and challenging – sustainability is critical, and global competition is getting stiffer. But with every challenge comes an opportunity, and Beckers' prepainting solutions will open new possibilities for your entire range.
With our products and support, combined with the abilities and services from pre-painted metal manufacturers, you can add new colors and explore tactile effects, while streamlining production and improving your environmental footprint – that's how you finish first!
Benefits beyond the surface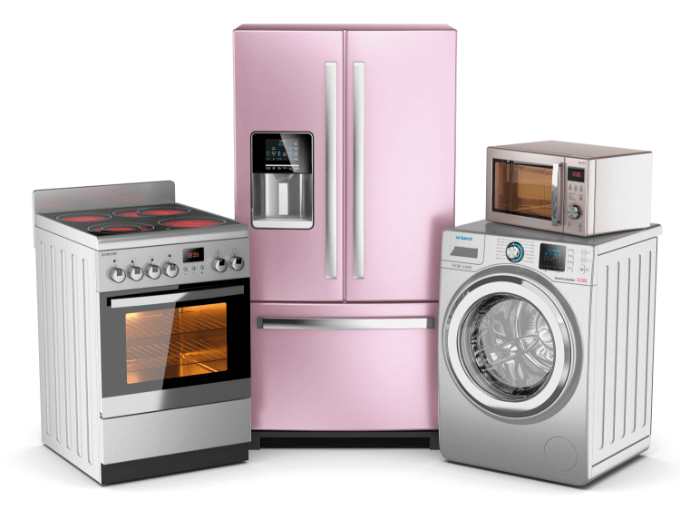 Pre-painting improves sustainability and is the preferred choice for most manufacturers around the world because the advantages are significant compared to post-coating.
Material and functional improvements

as a very quick curing process

mean less energy usage during paint application and less carbon dioxide embedded in the final product.
Higher reproducibility — even coating makes it possible to ship uniform products all over the world.
Significant savings for storage, investments, energy, water, material, administration, and environmental protection.
A streamlined process that eliminates painting and chemicals, reduces complexity, limits risk, cuts costs, and increases safety.
Greater design possibilities, with unlimited colors, gloss, and special effects.
Reduced environmental impact, with a minimized need for protection and less hazardous waste in the production site.
Beckry®Vista 3D tool
Scientifically developed with incredible features for color visualization
Try BeckryVista now
Go for gold, silver or bronze with bio-based painting systems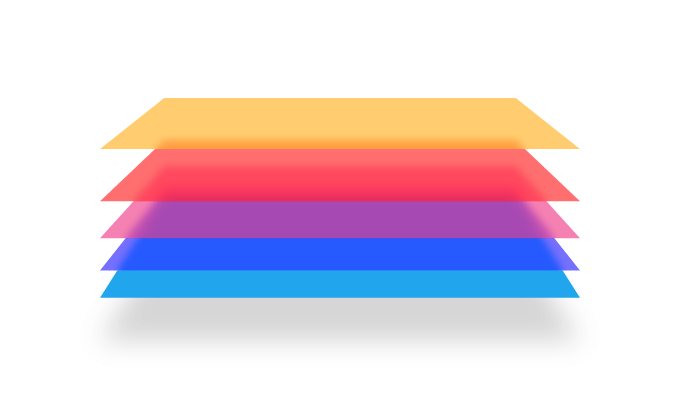 Beckry®DA is our comprehensive series of durable coating solutions that increase appliances' life spans, consequently reducing waste. You get an aesthetic finish combined with high resistance to concerns such as cracking, detergent damage, stains, and grease.
Finish options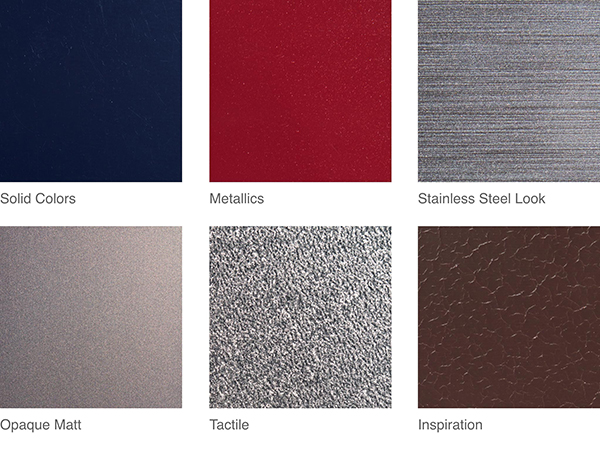 DISCLAIMER: Some images may be laboratory samples for inspiration. Please contact Beckers for more information about colors.
Technical properties
Because Beckry®DA comes in three varieties and three qualities, your opportunities are nearly
endless – optimize every part of the appliance for cost efficiency, durability, and visual effect.
Beckry®Frost
1000
3000
5000
Chemical / Stain resistance
+
++
+++
Beckry®Wash
1000
3000
5000
Corrosion / Protection
+
++
+++
Chemical / Detergent resistance
+
++
+++
Beckry®Heat
1000
3000
5000
Chemical resistance
+
++
+++
Greace resistance
++
++
++
Special properties
Combine unique aesthetic finishes with ultimate durability and the highest hygiene requirements.

Anti-fingerprint
Easy to clean

Scratch Resistance
Extreme Chemical Resistance
Enhanced Corrosion Protection

Imitation Stainless Steel

Deep Draw Formability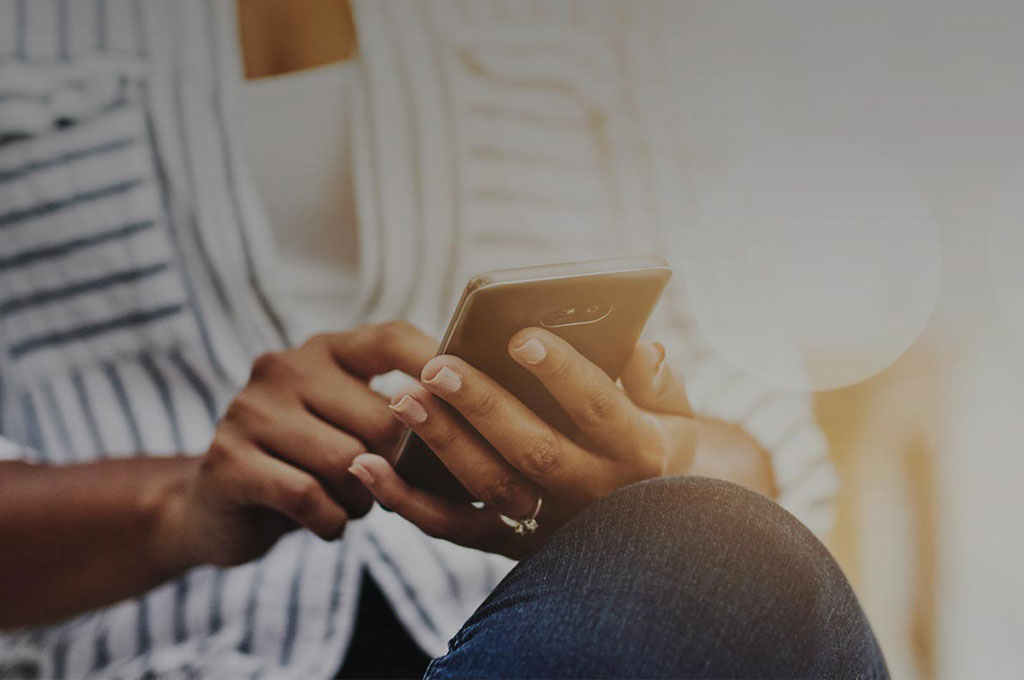 Download guide
Get a good start with Beckry®Vista
When the possibilities are endless, designers and product developers may want to get a realistic, instantaneous impression of the final results while the creative process is still unfolding. Additionally, by reducing the need to produce and ship physical samples, we minimize waste and transport, further reducing our environmental footprint.
Our interactive 3D Tool, Beckry®Vista, enables you to visualize how light and background will impact color and tactile effects in a natural setting. The calculations are not generic but based on the actual shades, textures, and properties of the materials you are viewing. See, for instance, how a bespoke fridge with a structured surface could become a kitchen's centerpiece or how a colorful stove with a smooth finish would match the interior.
Partnership beyond the surface
We want to build solid relationships and create lasting value for our partners and customers.
Sharing our knowledge, and understanding your challenges, are cornerstones of our promise to
provide the best solutions for a demanding market—together, we'll finish first!
"There is no planet B. It is our responsibility today to ensure that we all have a future on it."
Consumers and staff have one thing in common: They believe that sustainability is critical to our way of life. We are determined to ensure that Beckers is part of the solution for a sustainable future. In July 2020, we launched our 2030 Sustainability Strategy, which defines the goals and activities that will transform Beckers into the world's most sustainable industrial coatings company.
Read more
Let's finish first – together
Now is a perfect time to get acquainted with Beckers' aesthetic and tailored prepainting solutions for domestic appliances.
As a global supplier with a dedicated organization for product development, we offer an extensive range of high-performance coating solutions for a wide variety of applications, and we are always available if you need technical advice or inspiration.
Book demo now
Book a personal demo
Our unique interactive 3D tool Beckry®Vista is easy to use, but we are happy to give you an online introduction to make sure you can utilize all the features and benefits.